SILARUKOV GRIP TRAINING TOOLS
WHERE TO BUY
WHAT IS ARMLIFITNG, GRIP SPORT?

This is Cordura pads 30x30 cm. Sold in pairs. Marked with Silarukov logo. Price is for 1 pair (2 pieces).

4,50 €
Orders and Questions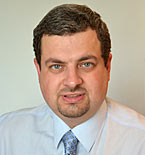 Denis Shmarev
www.facebook.com/denis.shmarev
SILARUKOV in social media:
Latest news
Тренажеры почтой

© 2014 - 2018, Individual Enterprenuer Denis L. Shmarev. All rights reserved.
SILARUKOV ® - RUSSIAN GRIP TRAINING TOOLS.
Orders and Questions:
+7 (903) 668-44-88 Skype: silarukov
silarukov@mail.ru
SILARUKOV in social media: